Weekly Cleaning Services:

Best for those who lead busy lives, want to get the most out of enjoying their time, would rather not even think about cleaning, and always want to come home to a crisp, clean house.

One-time / Special Occasion:


Preparing for the holidays, family visiting, before/after having guests, or possibly you are just feeling overwhelmed or behind on your cleaning. We will be happy to customize a plan that fits your needs and budget. Call 215.499.3233 or fill out our online form.
Budget Cleaning:

Best for customers who need help in specific areas, and would like to save some money by setting a budget lower than a full-house clean. You set your list of priorities and budget, and we will complete the tasks in priority order up to your budgeted amount.

Move-in, Move-out, and post-construction cleaning

Older homes can gather years worth of dirt, grime and dust. An empty house is the perfect opportunity to clean up any dust and grime that may have been hiding behind belongings, in cabinets or refrigerators. Or perhaps a recent construction project in your house has left entire areas of your home covered in dust. A professionally cleaned home reduces allergens and alleviates some of the stress of moving. Let us restore your home to like-new condition.

Custom Cleaning Services:

- Helping with laundry, changing sheets
- Helping with dishes
- Cleaning inside of refrigerator
- Home organizing and decluttering
- Party preparation, clean-up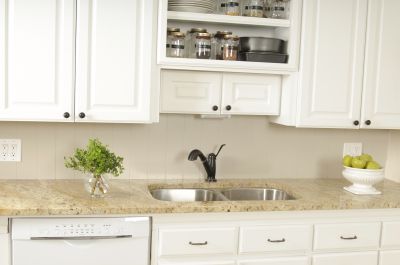 Cleaning Services Overview
Routine Cleaning Services (performed on weekly, bi-weekly schedule)

- Dust furniture, shelves, blinds, and décor. This includes dusting small items, as well as dusting the surfaces around and under them.
- Vacuum all carpets, rugs, stairs and hard floor surfaces
- Mop all hard flooring surfaces.
- Clean glass surfaces.
- Make up or straighten linens.
- Empty wastebaskets.
- Clean showers, tubs, and sinks inside and out.
- Scrub toilet, including bowl, seat, lid, tank, and base.
- Clean, dry, and shine all mirrors, chrome, and tile.
- Clean all shelves, fixtures, and items on vanity.
- Clean, dry, and shine all appliance surfaces, range hood, and sink.
- Clean stove drip pans, burner grates, and control knobs.
- Clean countertops.
- Clean microwave oven inside and out.

Monthly Cleaning Services:

Best for those who are not home quite as often, or have no children or pets, but would still like help with some more tedious cleaning activities, such as scrubbing bathrooms, dusting and cleaning floors.

Bi-Weekly Cleaning Services:

Best for those who enjoy a clean, healthy home, but are a little more hands-on, or maybe budget conscious, and can fit some light housekeeping maintenance into their schedule.

Dip Cleaning Services (performed as first-time and one-time cleaning)

Dip Cleaning is what could be considered a spring, or seasonal cleaning. These are performed during our initial visit to your home, and for one-time cleaning customers. This provides us with a clean slate for maintaining your home with our routine services. We also rotate the dip cleaning services as part of your routine cleaning, to keep your house in perfect condition. Examples include:

- Wiping down Doors, baseboards, and window sills
- removing cobwebs
- heavy-duty scrubbing of kitchen and bathrooms, including cabinets
- Cleaning light fixtures, ceiling fans, and blinds
- Cleaning wall hangings
- Vacuum upholstered furniture including under cushions.